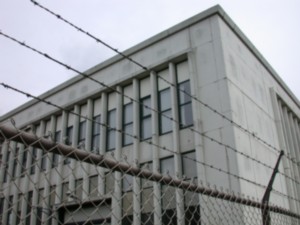 Detentions of 16 Year Old Girls From New York
In March 2005, two 16 year old Muslim girls from Bangladesh and Guinea from Queens were taken from their families and detained in Pennsylvania, on flimsy charges that even federal government officials dismissed in the media. The girls are to be tried in secret hearings. Advocates are critical of potential profiling, civil rights violations, and significant overreaction in the case; even the New York Times published its own unsigned (i.e. official) editorial against the detentions.
PBN supports the work of New York based advocates for the two families, and is involved in ongoing San Francisco area efforts to raise money for the two families, who are dealing with major crises, legal and financial, as a result of the situation.
This is an ongoing situation, so you can find updated details and an online donation link on the Detention weblog.