Amader Kotha (Our Stories)
August 17, 2003
Join PBN for a program of recent short films from Bangladesh: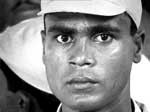 My Migrant Soul
Bangladesh 2000; 35 mins., Language: Bangla (English subtitles)
Director: Yasmine Kabir
The life of Shahjahan Babu, a young Bangladeshi migrant worker in Malaysia, showing how his dreams dissolve into desperation, despair and death in police custody. A searing indictment of the human costs of the international export market of cheap labour emerging in the wake of globalization.
Direct-Direct
Bangladesh 2003; 6 mins., Music Video
Director: Yasmine Kabir
Video Singer Pothik Nobi (prophet of the road) creates a soundscape about the streets of Dhaka. Director Kabir complements the music with colorful views of Dhaka street life.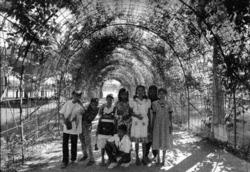 Out of Focus
Stories that have emerged about working class communities have invariably been stories arousing sympathy for the poor and respect for the benevolent, and have not addressed the politics of inequality and exploitation, or the power of the elite. It was felt that images produced by working class children, could perhaps overcome this inequality. This collective attempt by these working class children of Mirpur, under the name Out Of Focus (a project of Drik) remains one of the few examples where such complete authority has been questioned. We present two short documentaries created by the children of Out of Focus...
One Lokman
Bangladesh 2002; 10 mins., Bangla with English Subtitles
Director: Out Of Focus
Lokman is a ten-year old who has taught himself to play instruments. He now accompanies his father, a blind street musician, on the streets of Dhaka. Lokman dreams of being a big singer.

Flower Seller
Bangladesh 2002; 10 mins., Bangla with English Subtitles
Director: Out Of Focus
A day in the life of a young girl, who sells flowers to passing cars on the streets of Dhaka.
Unison
Bangladesh; 2 mins., Music
Director: Catherine and Tareque Masud
Religious symbols, usually in direct clash in the modern world, blend into one another-- highlighting the common roots and ending in a plea for communal harmony. Created as opening logo for Indian Film Festival.
Let Me Live
Bangladesh; 6 mins., Music
Director: Catherine and Tareque Masud
Children laughing, playing, working, and studying. From child laborers to middle-class children, a plea for the universal rights of child.
The Ruti Eaters
USA, 2002; 8 mins., Bangla with English subtitles / French / English
Director: Shireen Pasha
Tipu and his family are in America for a new way of life, but their ways and dress draw suspicion from neighbors who watch them to the point of harassment, thinking it their duty as law-abiding citizens. Tipu fights back with the only form of jihad he knows: love is life.
(Blurbs from 3rd I)